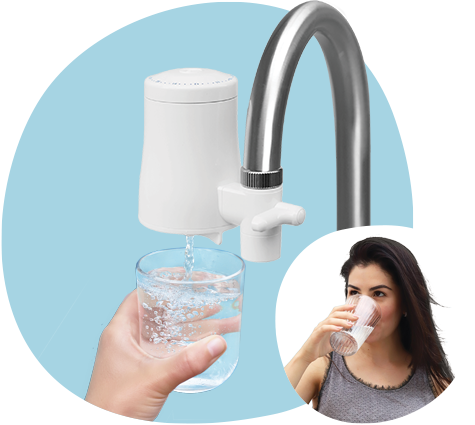 Compare our water filters
Use our simple guide to choose which TAPP Water filter will work for you.
Choose your TAPP Water Filter
Watch this useful video on the difference between the EcoPro and EcoPro Compact
Factor
EcoPro
EcoPro Compact
PitcherPro
BottlePro
Type
Faucet filter
Faucet filter
Jug filter
Bottle filter
Delivery rate
4L per minute
4L per minute
1L per minute
1L per minute
Fitting
Easy to fit
Easy to fit
No fitting
No fitting

Max filter capacity

1,200 Litres
400 Litres
600 Litres
150 Litres

Maximum duration for filter use

3 Months
2 Months
3 Months
2 Months
Up to 6L/day change filters every>>>
3 months
2 months
3 months
1 month
Up to 12L/day change filters every>>>
3 months
1 month
2 months
2 weeks
Starter Pack (1 Filter)
€59
€59
€49
€49
Annual Starter Pack
€99 (4 filters)

€99 (1+6 filters)

 

€89 (1+4  filters)

€89 (1+5 filters)

Annual refill pack
€69 

(4 filters)

€49 (6 filters)

€49 

(4 filters)

€69 

(6 filters)

Other refill packs
€39 (2 filters)
€89 (12 filters)
€29 (2 filters)

€49 (4 filters)

€29 (2 filters)

Annual subscription available (Optional) Save 10%
Great taste
Full refund guarantee
Independently tested
Filters Chlorine
Filters heavy metals

Filters microplastics
Limescale inhibitor
Contaminants filtered
100+
100+
80+
80+
Enhanced alkalinity

Refill cartridges without any plastic waste or with recycling disposal

Buy EcoPro
Buy EcoPro Compact
Buy PitcherPro
Buy BottlePro
Driven by technology
Independently tested

Laboratory tested and certified to filter over 100 contaminants from your tap water.

Independent test results

Sustainable

Designed with sustainability at our core, our water filters constantly evolve to reduce the amount of plastic used.

The TAPP Water Story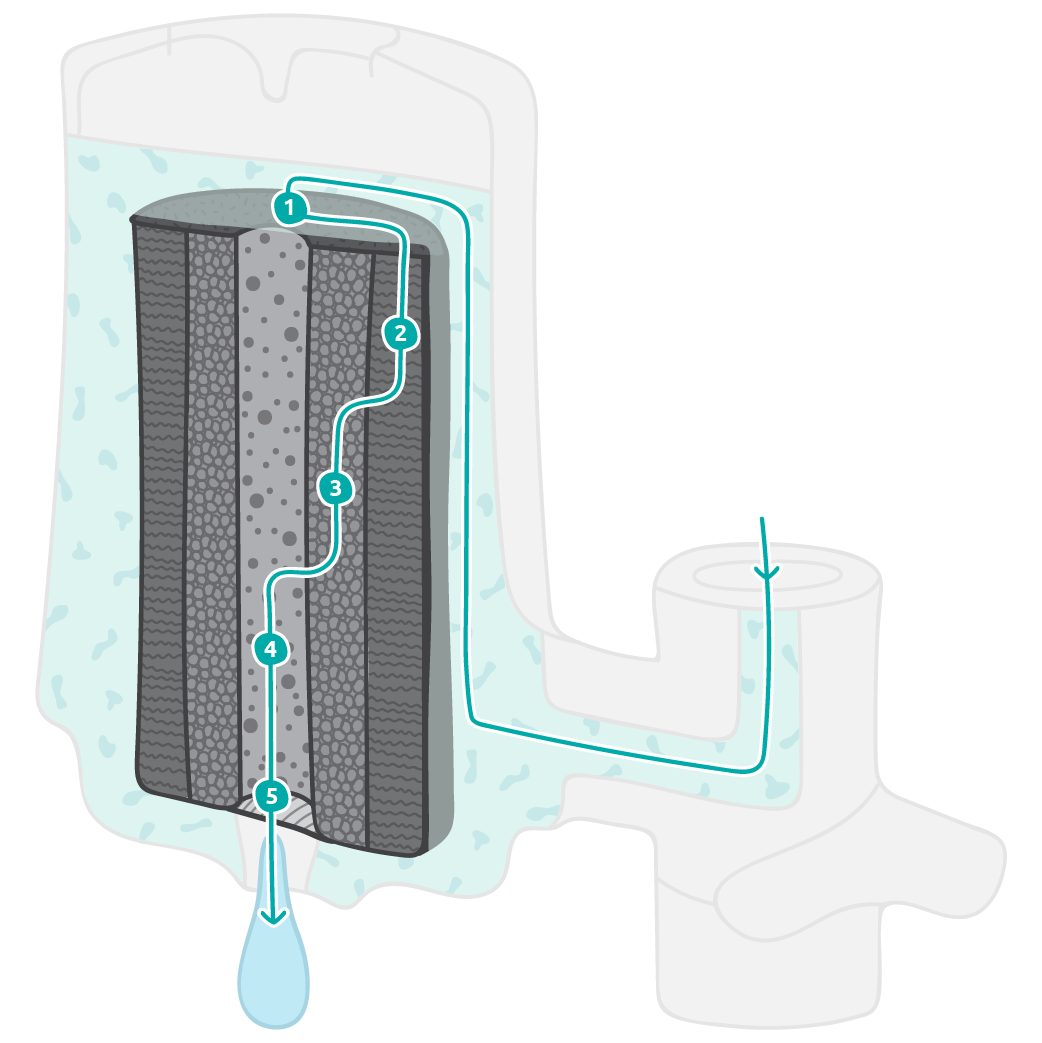 Advanced microfiltration
Our coconut derived activated carbon filters contain micro-pores which are less than 2 nanometers (nanometer=1 billionth of a meter=very, very, very small).
The coconut shell used in the process mean these carbon blocks will have a high surface area with a large number of micro-pores, exactly what we look for in a top quality water filter for use with a kitchen tap.
The carbon blocks themselves give up very little dust as they are very hard and the material used is a green, renewable, harvest-able material.
Learn more